Testimonials & Reviews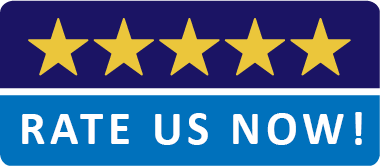 Personal Injury/General Liability
Norman L. - July 2016
I would just like to thank you and your firm for taking my case into consideration, your staff seem very courteous and professional. My family and I are extremely grateful for everything you've done and thank you for the birthday card you sent recently.

Andrew G. - October 2013
Raymond Silverman and your staff are the greatest. Words can't express how satisfied we are for what the staff did to change our lives. Thank you Parker Waichman. Thank you Ray!

Syndee K. - September 2013
Everyone I have dealt with at your firm has been very professional and courteous. My phone calls were always returned quickly and all of my questions were answered in a thorough manner. Mr. Zekowski is always on top of his game. He is very knowledgeable about the law and extremely professional.

Arthur B. - March 2013
I am a client of your firm. I have been and continue to be represented by Marcello Buitrago and paralegal Kathy Rotunno. I want to let you know that I could not be more pleased with the quality of the representation provided me by your firm. Mr. Buitrago impressed me from the very first time I spoke with him as a bright and articulate lawyer. As my case moved through the process, I found him to be very attentive and an excellent communicator. My Father used to say, "know where you are going and why." That is what I always felt about Mr. Buitrago. He always knew where he was going with my case and why. I have the highest level of confidence in him. He is one of the very brightest attorneys I have ever known. His recent very successful settlement of my case, is another indication of how skilled an attorney this man is. He is an asset to your firm and I congratulate you on making him a member of your professional staff. Kathy Rotunno is a pleasure to work with. She has always been prompt and responsive. Never once did she ever fail to return any of my calls. She always had a clear understanding of the status of my case and was always very helpful. She is an asset to your firm and I congratulate you on making her a member of your professional staff. I also want to add that your reception staff always handle my calls in the most professional manner. Another reflection of the quality of your staff. I assure you that whenever the opportunity arises, I will not hesitate to make a referral to your firm.

Angela A. - March 2013
On July 26, 2011, I was in a horrific car accident in which I was severely hurt and it is truly a miracle that I am alive today. Throughout this ordeal, I have suffered in pain and still the pain continues to exist during certain activities that occur in my daily life. The following employees in your firm have been exceptional in my healing process. Julie Trinidad and Jonathan Macri, my lawyer whose voice lifts me when I am down. Nurse JoAnne Stevens, who calls me at least a week to express concern in both my physical and mental health and her gentle words, heal my soul. As a woman of faith, I feel truly blessed to be a client of your firm and can't thank you enough for the concern expressed during this difficult time. I am extremely pleased with all the attention given to my case.

Elizabeth D. - February 2013
I would like to take this opportunity to thank you and all the lawyers involved at your firm who worked diligently and tirelessly to bring about the positive result in my case. I will continue to keep your firm uppermost in mind as the need arises for legal counsel for me, members of my family, my friends and associates. Thank you very much for all your work and help on my case.

Tessa M. - October 2012
I stumbled across Parker Waichman by accident and I took a chance on them handling my claim. I received regular updates, quick call backs, and the team that represented my case was smart, methodical and treated me like a human being, not a number.. We prevailed in court and the peace of mind that came from it is due to the hard work on their part. I couldn't recommend them highly enough.

Marsha W. - December 2012
I highly recommend this law firm they help you in any way they can and will get you answers and find the right amount you are entilted to.

Defective Drugs
Josie A. - September 2012
PW LLP, are a proven "we got the facts, we'll make it happen" firm. I will recommend PW to anyone for their assistance.
John R. - August 2012
Thanks to your firm and the many great lawyers you have at Parker Waichman , me and my family dont have to worry any more. We have the very best looking out for us. It's a nice feeling at night when we go to lay our heads down.You cant put a price on Peace of Mind, and for that I thank you from my heart. Your other staff are amazing as well.
Defective Devices
James G. - October 2012
I couldn't let the opportunity pass by without telling you that my experience with the firm and dealing with Kelli Alexander & Melanie has been wonderful. Always patient and respectful, all calls returned in a timely manner. All questions answered, even though they were busy I'm sure. They were always sweet which made this very unpleasant situation acceptable. I just wanted these girls to be acknowledged... The firm is lucky to have them.
Walda S. - July 2012
This past month Justin Varughese represented me in a trial. I wanted you to know how pleased I was and how professional Justin conducted himself. He is someone who put my mind at ease as well as conducting himself himself to the Judge with a demeanor of how a lawyer should be portrayed in a legal situation. I will never be hesitant to recommend your firm, particularly Justin to anyone who is in need of legal counseling.
Ivy F. - October 2012
Parker Waichman was there for my family when one of our family members was desperately in need of assistance. We will be forever grateful to all for the help they provided.
Patricia W. - November 2012
An esteemed firm of legal experts. Parker Waichman is on the spot for clients requiring their good faith professionalism.
Rafael S. - October 2012
I as a client, I highly recommend Parker & Waichman, they are the best lawyers you can have, you are their number 1 priority. You can rest assured that YOU as a valuable client will get an outcome to your satisfactory - they will always be my personal lawyers...Thank You Parker & Waichman for all the undivided attention you gave me through out my unfortunate accident & guess what guys? I WON!!!!.
Shantice M. - December 2012
Parker Waichman ..what can i say excpt they are like a family to me because of the love and compasion they have showed to me in my time of hardship. We all know what it's like to take a loss in life, but as long as you have Parker Waichman on your side legally, financial success is just around the corner!
Nursing Home
Joseph D. – September, 2014
James, thank you so much for all you did for me and my family. It is extremely appreciated. Again, thank you, James Kapralos, you pulled it off when we didn't think it could be done.

Eileen C. - October 2013
Brett Leitner was an excellent attorney. I am very pleased with the outcome of the case. Michele Josama was very professional and caring. I can't say enough good things about both of these people.
Wanda F. - October 2013
Paralegal, Linda Ingber, is very helpful and a blessing in helping to handle our case.
Client Videos